Knowledge Sharing 1: Dził biyiin dóó tsodizin (Mountain Song and Prayer)
Introduction of mountain song and prayer
Cultural learning activities included
A Navajo mountain song and prayer will be introduced to students. Students will learn about the mountain song and prayer through storytelling, singing, and engagement. The activities are designed to engage students and to learn the mountain song/prayer. Students will make 3D mountains and the song lyrics will be applied to each mountain. Students will see how the Navajo mountain names are used in Navajo songs and prayers.
Knowledge Sharing 2: Winter stories and games
Diné constellations
String games
An ancient traditional practice, the Navajo string hames are connected to the Navajo constellations. Short stories will be shared and the names of the Diné constellations will be presented. We will play string games as an activity.
This is the fifth of seven Diné Culture Nights for Fall 2019.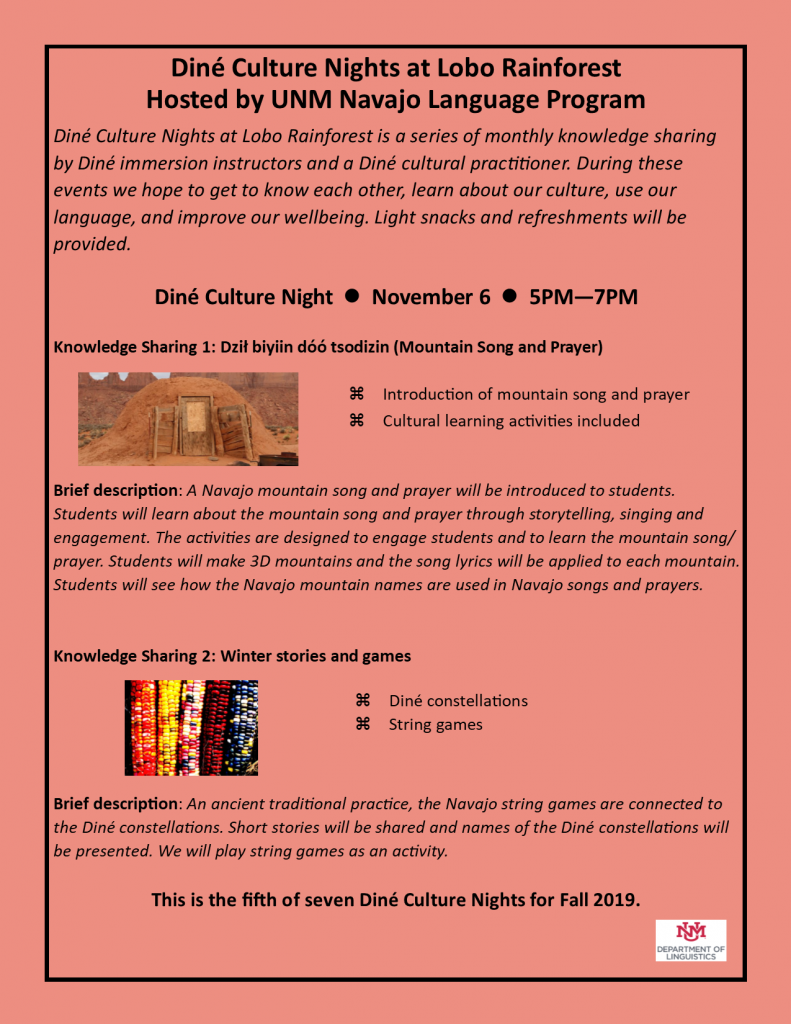 Please choose a gallery!