Knowledge Sharing 1: Dr. Secatero's model: Leadership Tree of Well-Being
Create a well-being model
Self-analysis
Create person model
Share model
This session will present a wellness model created by Dr. Shawn Secatero of the UNM College of Education. At this session, students will learn how to apply leadership practices using knowledge to connect to a more holistic understanding of student growth and well-being in Diné communities. Students will focus their well-being and create a model based on self-reflection.
Knowledge Sharing 2: Four Directions: Hakék'eh hashchíín (one's walking path)
Birth to old age and directions
Four parts of the day, seasons of the year
Four sacred minerals and mountains
Cultural learning activities included
As soon as we take our first breath in this world, our walking path begins. Life from birth to old age mirrors a division of four: the four directions, four parts of the day, and the four seasons of the year. This session will demonstrate how our life cycle reflects the Navajo philosophy of four.
This is the third of seven Diné Culture Nights for Fall 2019.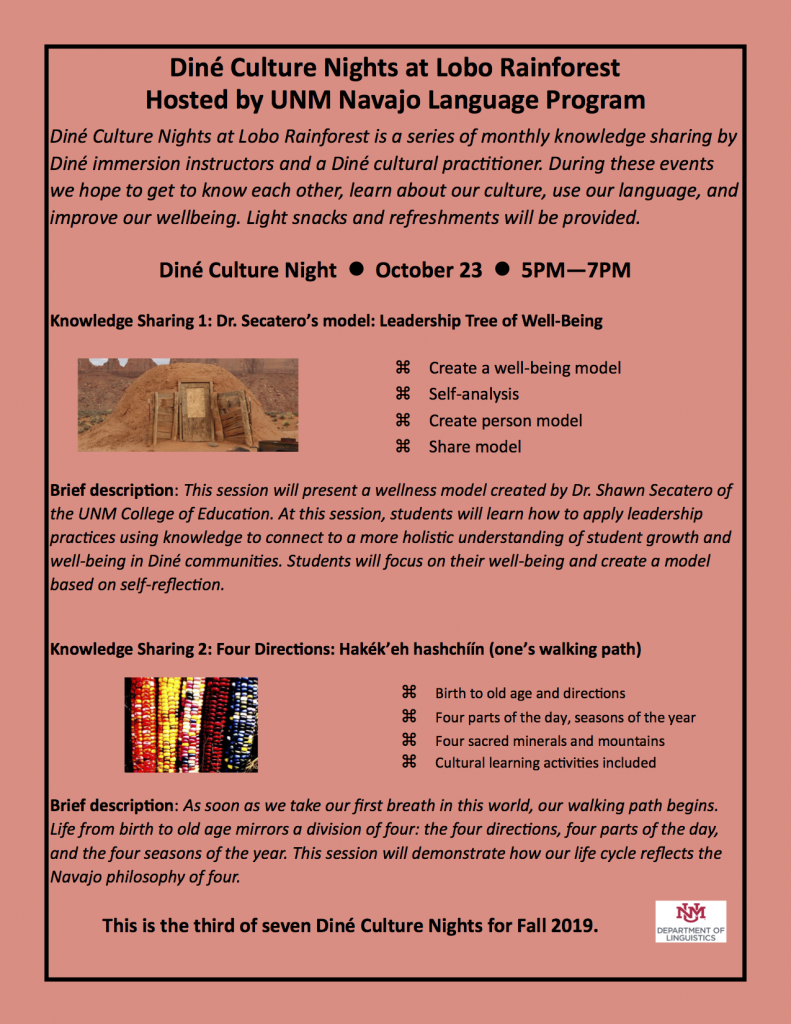 Please choose a gallery!