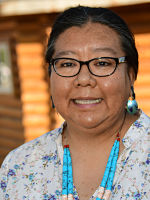 Melvatha R. Chee
Melvatha R. Chee, Ph.D., is Tsé Nahabiłnii, Kin Łichíi'nii, Hooghan Łání and Áshįįhí. She comes from Lake Valley, New Mexico. As a Diné speaker, she has over 15 years of experience working with her language in a professional capacity. Dr. Chee's linguistic work includes an analysis of Navajo child language data. Her primary research looks at how Navajo children learn to use the morphologically complex Navajo verb. Her research interests include morphophonology, polysynthesis, semantics, morphology, first language acquisition, language sustainability, and the intersection between culture and linguistics. Her secondary research work focuses on building a Navajo language corpus. Dr. Chee is a United States Marine Corps Veteran and she maintains a connection to her culture to enrich her Navajo language skills, knowledge and wellbeing. She is Assistant Professor of Linguistics and Director of the Navajo Language Program at the University of New Mexico.
Email: mchee@unm.edu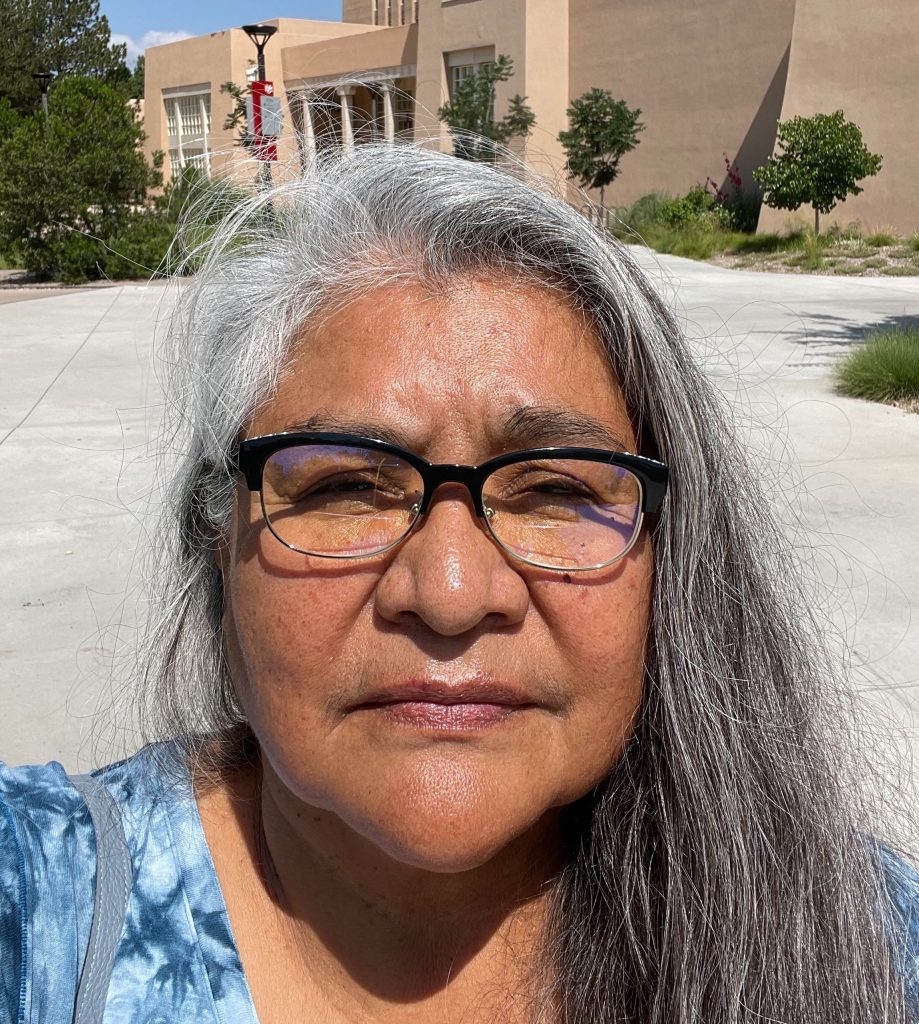 Amelia Black
Amelia Black, M.A., is a teacher educator with more than thirty years experience working in education. She holds professional certificates in Standard Elementary, K-8 grades, as well as Native American Language, PreK-12 for Navajo Language. She holds endorsement in Navajo and English as a Second Language, K-12 for the state of Arizona. Amelia has led the Center for Diné Teacher Education as Chair / Administrator, and has taught International Indigenous Education courses that focus on Immersion education. In her research and professional background, she has seen Navajo language proficiency rates drop dramatically in recent years, which led her to become strongly committed to the revitalization of Navajo language use. For the past six years, Ms. Black has been an integral educator in Navajo Language Immersion programming at Diné College, working to continuously improve and increase effectiveness of such programming.
Email: ablack21@unm.edu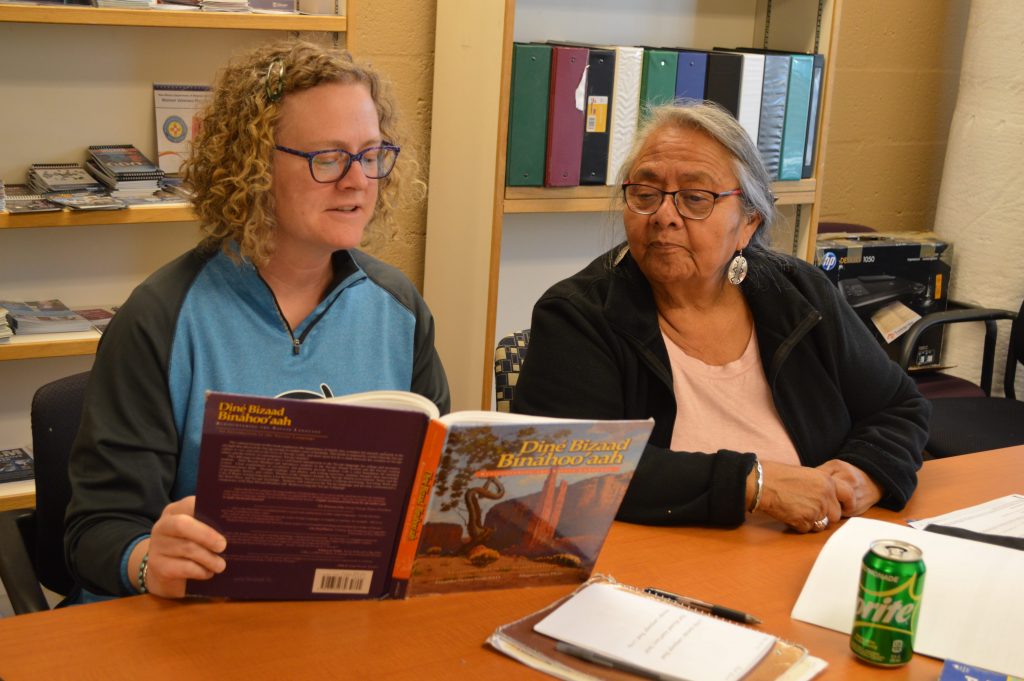 Esther Yazzie-Lewis
Esther Yazzie-Lewis grew up south of Farmington herding sheep and farming. Navajo is her first language and she acquired English at school. Ms. Yazzie-Lewis received a Bachelor of Arts in Political Science, and a Master of Arts in Public Administration and in American Studies from the University of New Mexico. Prior to receiving her BA and MA, Ms. Yazzie-Lewis worked for the Navajo Law Enforcement and Navajo Judicial Branch. In service to her people, Ms. Yazzie-Lewis worked with the Navajo People on the Navajo/Hopi land dispute, on issues related to environmental and social justice, and on uranium problems within the Navajo reservation. As a result, she co-authored the book Navajo People and Uranium Mining. Ms. Yazzie-Lewis certified the Navajo Language for the United States District Court for the southwest states in 1987. She has trained over 350 Navajo people in judicial interpretation at the University of Arizona since 1992. Ms. Yazzie-Lewis retired from the United State District Court for the District of New Mexico. Currently, she serves as a board member to the Southwest Research and Information Center. Today she teaches conversational Navajo for UNM continuing education and at the University of New Mexico main campus. Ms. Yazzie-Lewis was inducted into the Navajo Nation Hall of Fame for her work.
Email: eyl6250@unm.edu