Most recent posts: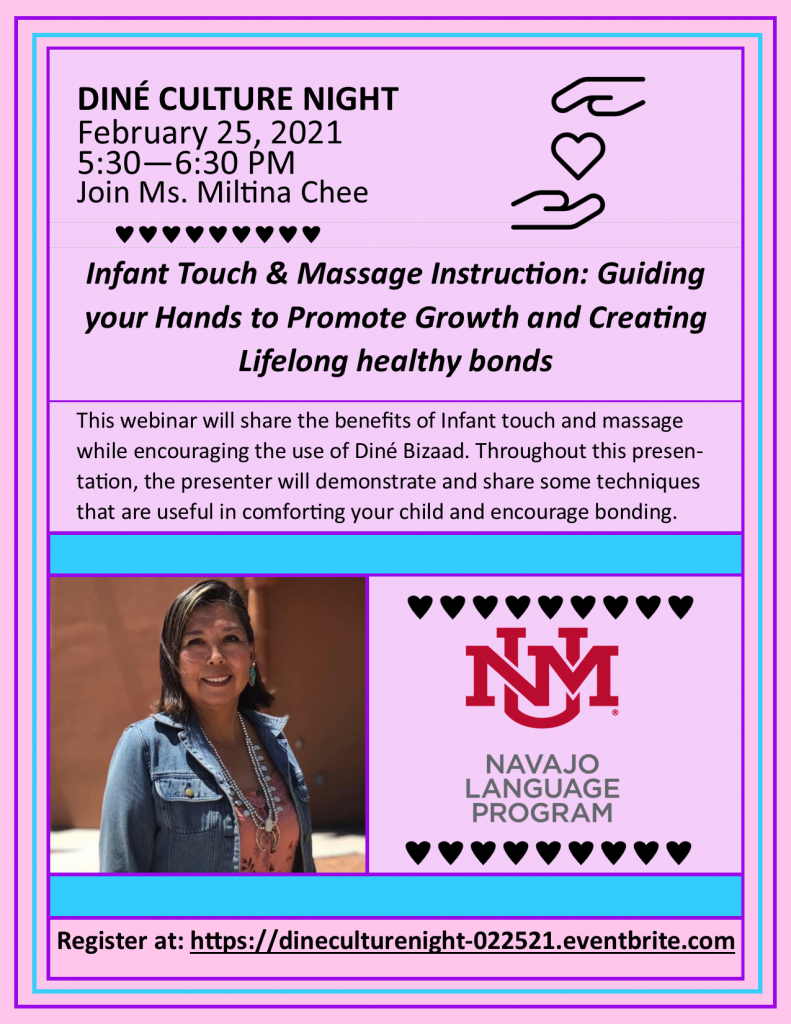 Register to attend with Eventbrite at the link above, or with the button below:
During the Spring 2020 semester, the Navajo Language Program hosted several Diné Culture Nights for the public. We are happy to inform you that our culture nights are well-attended and our audience have been very engaged. There is a need for Navajo language and culture in our urban community and will continue to meet this need. We developed new relationships and partnerships with the School of Medicine. We look forward to bringing you new content for our culture night in the Fall 2020 semester.
The Navajo Language Program, during the Fall 2019 semester, hosted several Diné Culture Nights at the UNM Lobo Rainforest. The UNM Lobo Rainforest houses two floors of Navajo students who are supported with an affordable rent by the Navajo Nation. The NLP brought Diné culture to the Lobo Rainforest to foster student well-being, provide cultural resources for students, and to share cultural knowledge for education. This was the first time Diné Culture events were hosted in the living quarters of Navajo students.