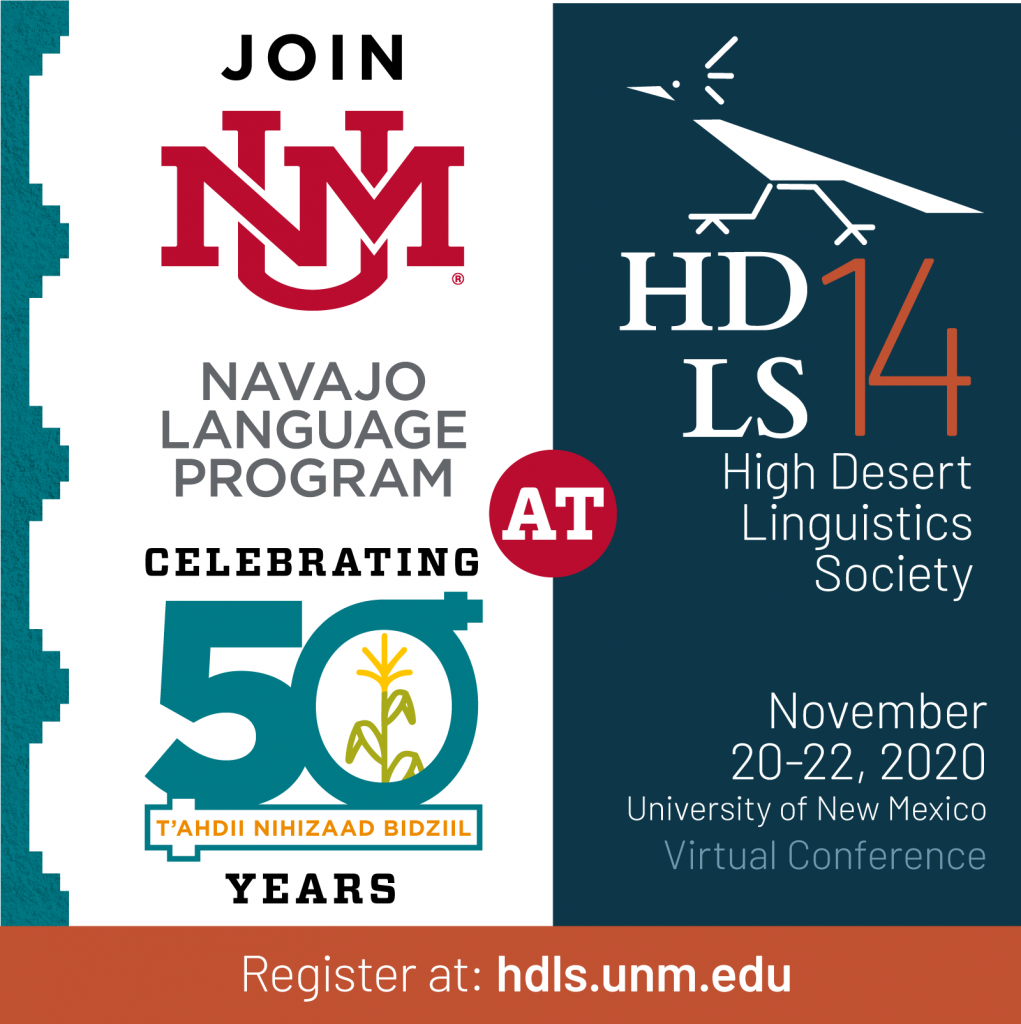 The Navajo Language Program is commemorating fifty years of Diné language instruction at the University of New Mexico. We started as a single class in 1970 and have overcome numerous challenges and celebrated achievements while continuing to teach the Diné language throughout the years. During the 2020-2021 academic year, we celebrate five decades of memories, highlight our history, and recognize those who made the program what it is today. In this panel presentation, we will share our successes by focusing on our current work.
Since 1970, we have taught hundreds of classes, inspired new generations of Navajo speakers,studied the structure of the Navajo language through data-driven research, and produced seminal texts on the Navajo language and culture. The Navajo Language Program continues to work towards our mission of providing quality instruction of Navajo language and Navajo linguistics.
Today, we nurture diversity and promote the incorporation of culture into language instruction as together they contain a knowledge system and values unique to the Diné identity. Now more than ever, we recognize that the Navajo Language Program contributes to the maintenance and revitalization of the Diné language. This program continues to enhance and increase the landscape of diversity in scholarship at the University of New Mexico. Join us at HDLS celebration of our 50th anniversary.
Register to attend HDLS 14 and our panel at: https://secure.touchnet.com/C21597_ustores/web/product_detail.jsp?PRODUCTID=1375&SINGLESTORE=true